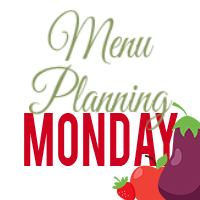 I'm sure just about everyone is standing around a grill in someone's yard or garage today, enjoying charred meats, vegetables, burgers and hotdogs of some variety. This weekend is truly the kick off of summer -- and what better way to spend the summer than cooking [and eating] outdoors!
Here's what's on our menu for the week:
Monday:
Crispy Panko Crab cakes with roasted broccoli [we didn't eat this last week]
Tuesday:
Grilled Cornish Hens with corn on the cob and mashed sweet potatoes
Wednesday:
Tender Eye of Round Roast with Fingerling Potatoes and Asparagus
Thursday:
Mustard Roasted Fish [hopefully snapper] with brown rice and a veggie
Friday:
Crock Pot Chili Flank Steak with brown rice and sugar snap peas
Saturday:
Cooking out with friends at the beach
Sunday:
Pollo con Queso with chips and homemade guacamole and a veggie
So tell me -- what are you eating this week? Have a menu posted up? A fun, new, delicious recipe? Make sure you go over and link up with
Elizabeth
and
Jane
and see who's table you want to crash, whose recipes you'd like to borrow, and maybe make a few new friends. At the dinner table, the more, the merrier, in my book!